Our Blog / Event Announcements
Bookmark this page for the latest blog posts and events at Journey Brazilian Jiu Jitsu.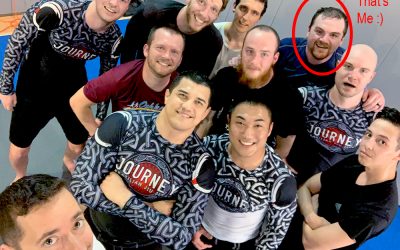 Here's the question everyone wants answered before they start training Brazilian Jiu Jitsu: should I get into shape before beginning BJJ? The short answer: NO! Kinda straight forward, isn't it? But, it's true. That's why, in this post,...
read more
Stay Up To Date with Our Latest Happenings
Enter your info for e-mail updates and our latest online-only offer.