[et_pb_section fb_built="1″ _builder_version="3.19.4″][et_pb_row _builder_version="3.19.4″][et_pb_column type="4_4″ _builder_version="3.19.4″ parallax="off" parallax_method="on"][et_pb_text _builder_version="3.19.4″]
Mark your calendars for Saturday, Jan 26th, at 1:00 PM, because we are THRILLED to bring you…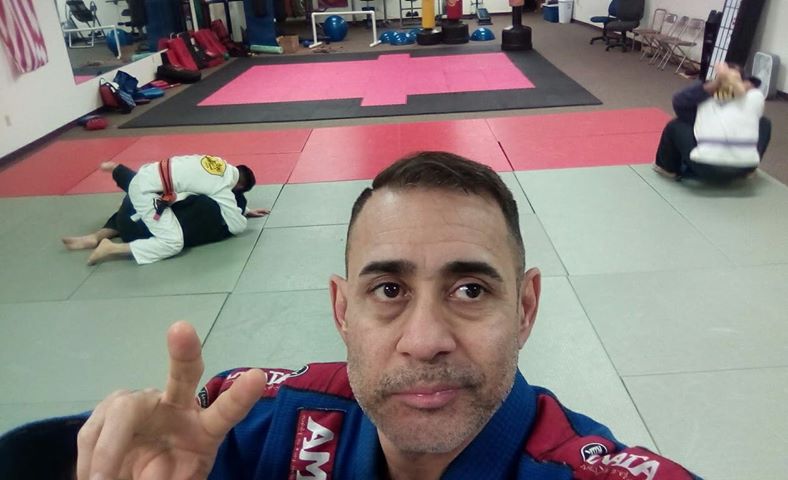 Who is Andre Oliveira?
Beginning his training in 1980, Prof. Andre holds 169 judo competition titles over the last 39 years! He competed in the 1996 Olympics in Atlanta , GA and in the Judo Worlds in Paris!
Andre is our own head instructor's Cristiano Ribeiro's Judo coach! If you've ever seen coach Cristiano's standup game or watched his competition matches, you've seen his amazing throws. Andre Oliveira taught him everthing he knows!
What will I learn?
How to easily outgrip even the most aggressive opponents off the start

Combination setups that will make higher belts ask you what you just did
Game-changing details of the fundamentals that will fix those takedowns that never seem to work in competition
Sweeps that set up strong side control and attacking positions with no chance of reguarding
High efficiency attacks that are low risk and don't leave you gassed in competition
Do I need a uniform?
You'll need a gi. If you don't have one, we sell them at Journey BJJ – just let us know in advance and we'll have one ready!
What if I'm from another school or I'm not a Journey BJJ Member?
All schools ar welcome! We are limiting the seats for this 2-hour workshop to 30 tickets, so be sure to register quickly as we will sell out.
What if I have little-no grappling experience?
All experience levels are welcome! If your'e a beginner you will get the very best foundation for dominating the stand up game with zero bad habits!
How long is the seminar?
In this 2-hour seminar, Prof. Oliveira will teach details and techniques that work against world-class black belts. After the seminar, the professor will hang out and roll with participants as time allows.
Ok, how much does it cost?
You're days away (maybe hours) from learning revolutionary techniques from an olympic competitor and national  champion. Though Professor Oliveira has charged upwards $80 per person for his seminars in Brazil, Journey BJJ has made the decision to open up our sale at….
only $45 per ticket if you buy online! $55 at the door.
Once we're out of tickets at these prices, we're out!
Journey hasn't done anything like this seminar yet, and we'd like to keep doing seminars like this in the future. But that depends on you, and whether or not we can fill the room with BJJ fanatics like you willing to invest in high-level Jiu Jitsu training.
So, what are you waiting for? Grab your spot today before we run out: https://bjjworkshop-high-percentage-takedowns.eventbrite.com
See you there!
[/et_pb_text][/et_pb_column][/et_pb_row][/et_pb_section]