Self Defense Classes for Kids 6+ in Madison:
Confidence & character development through live-training, anti-bully grappling techniques!
Grab our Amazing Online-Only Offer!
Enter your info now for instant access to our self defense classes for kids schedule and TOP SECRET online offer
(ends: )
Don't worry we hate spam too, and you can always unsubscribe.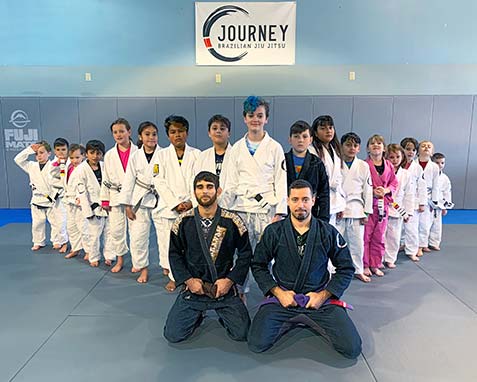 Dear Friends & Parents,
I'm Coach Alex, Owner here at Journey Brazilian Jiu Jitsu Academy.
I've been teaching self defense classes for kids for over 5 years now, and I'm the proud parent of 2 girls who can stand up for themselves.
In my years doing this, I've seen shy kids that won't even look you in the eye become leaders and mentors to other students! I've seen awkward, uncoordinated, kids become 200% more athletic than their classmates.
True confidence comes from being able to back it up PHYSICALLY, against resisting opponents.
And THAT, is worth so much more than just kicking and punching or earning a belt.
-Coach Alex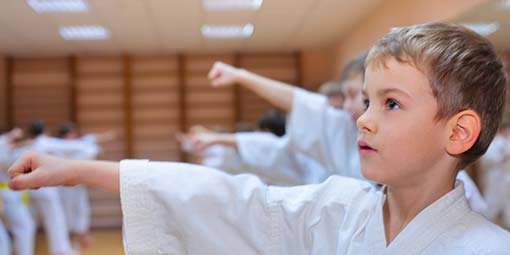 Grit & 
Confidence
There are 2 kinds of confidence.  Fake confidence is when your child learns a few fancy kick, punches, and forms, and everybody claps.
Real confidence comes from KNOWING you/your child can control a resisting opponent or bully.
Our kids self defense classes offer a safe, resistance-based training environment where kids learn how to defend themselves if they are pinned down, how to escape, and control their opponent on top.
Exercise

and Functional Movement

For kids who spend all day on screens, our drills, techniques, wrestling sessions are an amazing dose of needed exercise! 

They'll burn off extra sugar, and they'll become more athletic and healthier in no time!

The awesomely sneaky part is kids won't even realize they're working out because the fitness is disguised as FUN!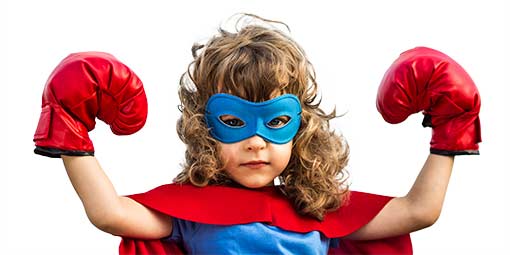 Self Defense

and Bully-Proofing

1 in 5 kids report they were bullied during the school year (CDC Statistic)  Journey's kids self defense classes in Madison, WI teach children the EXACT way to react to a bully at various stages and how to control a bully on the ground without ever needing to throw a strike!

Your child will feel safer at school, confident socially, and you'll sleep easier knowing it! :).
They'll Stay With It

Because It's FUN!

While we teach our students to work hard and train hard in our self defense classes for kids…

… You will catch them laughing and talking about their Jiu Jitsu Classes!

That's because we like to keep it light and fun too – we often play a game at the end of class!

Journey's kids self defense classes are a safe place for kids to socialize, grow, and make long-time friends.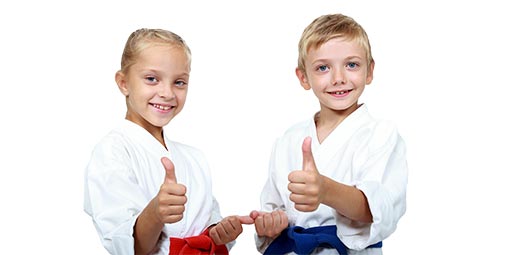 How do you compare to other self defense classes for kids in Madison, WI?
Don't take our word for it! Read real reviews from parents just like you in Madison, Verona, Fitchburg, WI and surrounding areas:
⭐⭐⭐⭐⭐
Our 9 year old daughter loves class and can't wait to go every session – she has a strong bond with the instructors. They really went the extra mile and made us feel welcome and took time to answer any questions we had. The facility is nice and easy to find – we highly recommend Journey Jiu Jitsu Academy in Madison, WI!
⭐⭐⭐⭐⭐
"I originally found Journey Jiu Jitsu offer online and got the trial offer for my 7 year old. I couldn't predict that I she would have so much fun in the kids self defense classes! My daughter is really coming out of her shell and not nearly as shy as she was a few months ago.
⭐⭐⭐⭐⭐
"Proud of my son and everything he has learned at kids martial arts classes. The instructors were very patient with him, but firm when they needed to be. I have really noticed a remarkable improvement in his behavior at home."
Common Questions about Kids Self Defense Classes:
"Who are Self Defense Classes for Kids PERFECT For?"
Shy kids who struggle with socializing or team sports
Children who are being bullied in school or lack the confidence to stand up for themselves
Kids who struggle to focus or need an outlet for excess energy
Boys and Girls with limited physical activity or who need to get in shape
"Who are our classes NOT Right For?"
Families who live over 25+ minutes away by car ride
Kids under the age of 6 years old
Aggressive or violent kids with behavioral problems
"How much do your classes cost?"
Our drop-in fee is $20 per class, but we often run trial specials. If you decide to sign up after the trial, it will work very much like a Yoga or Gym membership. We have 6+ different membership plans to fit every budget, and we go over those in detail when we sit down with you after your first trial class.
"Does my child need to be athletic or have a background in martial arts?
No, you they do not. Most kids here had no prior background before they got started with kids self defense classes.
"My Son/Daughter Doesn't Like Sports. Will they like Self Defense Classes for Kids?"
Some kids who come to us are afraid at first, but we at Journey Academy know that they need to have fun to want to come back. That's why our drills, wrestling (kids LOVE to wrestle!), and games are designed to get them coming back! After a few weeks of classes, our kids are usually pumped to jump in the car with you to come to jiu jitsu class!
"Can I just drop by and talk to someone?"
We've got a small staff and we like to stay organized 🙂 In order to insure that there's someone to answer your questions when you show up,
please let us know when you're coming by calling 608-416-1140.
Otherwise, we cannot ensure you'll be helped and you may not be able to get into a class that day.
Are Your Self Defense Classes for Kids Located Near Me?
Our Madison, WI kids self defense facility is located on the west side of Madison, WI. Only a short driving distance from Fitchburg, Middleton, and Verona, WI. Our address is:
3179 Muir Field Rd, Madison, WI 53719, USA
Who's Teaching Your Self Defense Classes for Kids?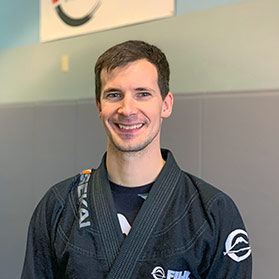 Coach Wade
Instructor
Now a 2nd Deg. Black Belt, Wade earned his BJJ black belt after 5 years of training and was one of the youngest to achieve it in the state of Wisconsin on December 1st, 2011.  He now Trains under Mark Vives of TAC Team, ranked #3 in the world IBJJF Rankings. Wade is also a Certified Personal Trainer.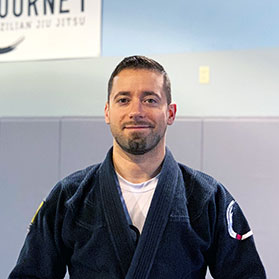 Coach Alex
Owner/Assistant Coach
As a corporate technical trainer and a student of BJJ for 6 years, Alex was quickly frustrated by how he saw Brazilian Jiu Jitsu being taught in gyms and on the internet. Teaming up with some of the most technical Jiu Jitsu players in the area, together they created an accelerated learning school that is getting rave reviews.
Journey Academy's Money-Back Guarantee: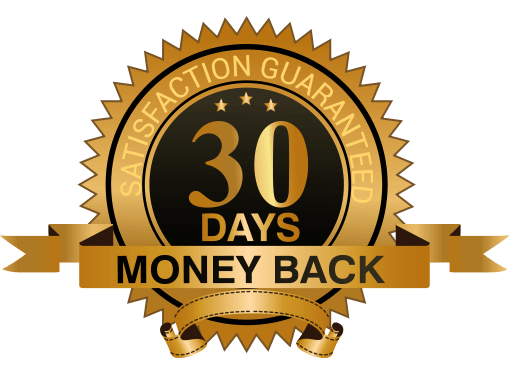 "My promise: If within 30 days of signing up for a trial or even after signing up for full membership, you decide Journey Self Defense Classes for Kids are NOT the right fit for you, just shoot us an e-mail and I'll personally refund 100% of your money."
Ready to get your Child Started?
Enter your info now to get INSTANT access to our Self Defense Classes for Kids in Madison, WI schedule and special online offer that ends THIS MONTH.
Don't worry we hate spam too, and you can always unsubscribe.