Martial Arts Madison, WI:
Burn Fat, Crush Stress, and Learn the most effective Adult Martial Arts in the World!
Instant Access To Our Schedule & Online Offer!
Enter your info now for instant access to our adult martial arts madison class schedule and TOP SECRET online offer (ends: )
Don't worry we hate spam too, and you can always unsubscribe.
Which Madison Martial Arts Classes Are You Interested In?
Whether you're a seasoned martial artist or a beginner, Journey Jiu Jitsu has the right fit for you. Read more about each of Journey's Adult Martial Arts Madison classes by clicking on the images below.
Adult Classes - Click on any Image to Learn More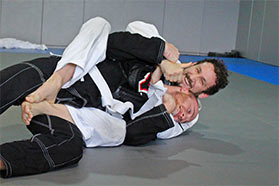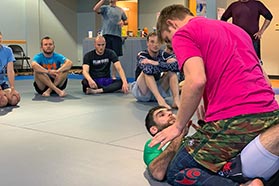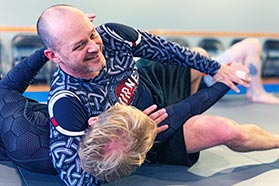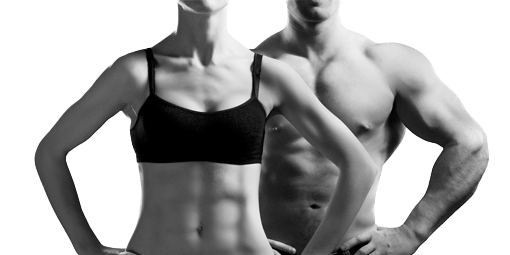 Get Ripped So Fast
Your Friends Won't Recognize You
Our adult martial arts madison classes are a fat-burning blow torch! Each class burns upwards of 1000 calories in only an hour, because each class is a full-body workout! Warning: you might be a bit sore your first few days, but after a few weeks friends and relatives will be asking what the heck you've been up to!
Supreme Confidence,
Endless Energy
Remember when you could eat anything and had energy for days? The secret is in your metabolism. Mobilize your body, strengthen it, and transform it into an efficient weapon. You'll be mentally sharper and you'll ooze confidence no matter where you are.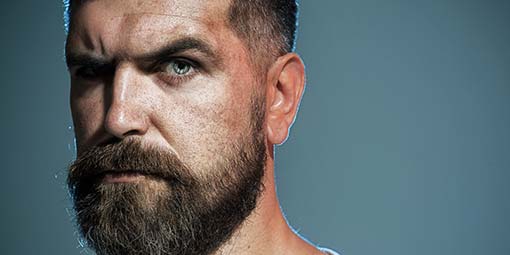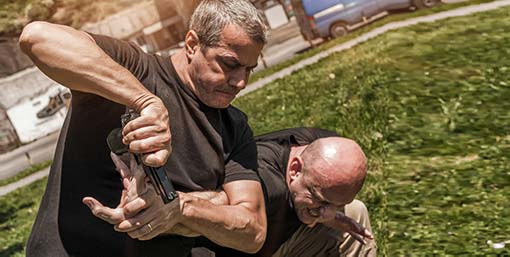 Be 100% Ready to
Defend Yourself and Family
Walk confidently in the streets knowing you can defend yourself from what ever threats may cross you or your family. Don't waste your time with anything but the most effective combatives and grappling systems used by special forces and MMA fighters.
How do we compare to other Brazilian Jiu Jitsu Madison academies?
Don't take our word, read real reviews from real people just like you in Madison, WI and surrounding areas:
⭐⭐⭐⭐⭐
"Jiu Jitsu keeps me very fit, and it keeps me motivated to do better. It also gave me my self confidence back because I was struggling with very severe depression from horrible life circumstances. It gave me a reason to keep pushing forward and now am almost 100% better than what I used to be."
⭐⭐⭐⭐⭐
"I originally found Journey BJJ offer online and got the 3-class trial offer to just try casually. I couldn't predict that I would fall in love with  the gym, the people, and the amazing workouts! It is an inclusive, welcoming environment, and that's important to me. I feel right at home. I highly recommend Journey!!!"
⭐⭐⭐⭐⭐
"Amazing instructors, great people! I'm 41 and I feel like I'm in better shape than I was in my 20s! Brazilian Jiu Jitsu classes have helped me immensely in all areas of my life. Biggest thing is that I feel that I'm able to defend my wife, daughters, and myself if I'm ever in a confrontation. I plan to continue my training for a very long time."
Frequently Asked Questions:
"Who are Adult Martial Arts Madison Classes PERFECT For?"
Business professionals looking to take things up a notch
Adults who want a FUN way to get back in shape or learn self-defense
Those looking to relieve stress after work
Military or Law Enforcement officers looking to add new skills and upgrade their training
"Where is your schedule of classes?"
Our schedule is slightly different for each type of class. Please enter your info into the opt in box at the top or bottom of the page to see the schedule and special offer for that given martial art.
"Will this be really hard on my body?"
Jiu Jitsu is a full-body work out. The exercise involved may challenge you at first, but we'll always encourage you to go at your own pace 🙂 So you may get a little bit sore at first, but the exercise should never cause injury or health issues.
"How much do your classes cost?"
Our drop in per class fee is $20, however, we often run an online-only special for trial classes. If you decide to sign up after the trial, it will work very much like a Yoga or Gym membership. We have 6+ different membership plans to fit every budget, and we go over those in detail when we sit down with you after your first trial class.
"Who are Journey Jiu Jitsu NOT Right For?"
Non-Madison Area residents (commute > 30 minutes to the gym)
College students with a heavy class loads and changing priorities
Professionals with heavy/frequent travel
Individuals unable to attend at least 2 classes a per week (on average)
"Do I need to be in shape or athletic? Do I need any prior experience?"
Not at all! Many of our current students NEVER did any kind of sports or martial arts prior to joining. Now, they're in better shape than most of their friends. So if you're not in shape or athletic, don't worry – we'll get you there in no time.
"Can I just drop by and talk to someone?"
We've got a small staff and we like to stay organized 🙂 In order to insure that there's someone to answer your questions when you show up,
please let us know when you're coming by calling 608-416-1140.
Otherwise, we cannot ensure you'll be helped and you may not be able to get into a class that day.
Where will our Adult Martial Arts Madison Classes be Held?
Our Madison, WI adult martial arts facility is located on the west side of Madison, WI. Only a short driving distance from Fitchburg, Middleton, and Verona, WI.
Who's Teaching Your BJJ Classes?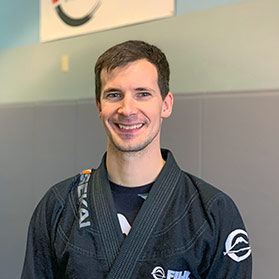 Coach Wade
Head Coach
Now a 2nd Deg. Black Belt, Wade earned his BJJ black belt after 5 years of training and was one of the youngest to achieve it in the state of Wisconsin on December 1st, 2011.  He now Trains under Mark Vives of TAC Team, ranked #3 in the world IBJJF Rankings. Wade is also a Certified Personal Trainer.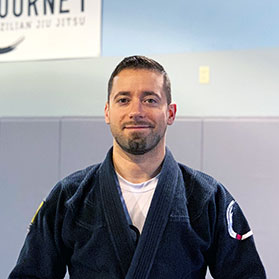 Coach Alex
Owner / Coach
As a corporate technical trainer and a student of BJJ for 6 years, Alex was quickly frustrated by how he saw Brazilian Jiu Jitsu being taught in gyms and on the internet. Teaming up with some of the most technical Jiu Jitsu players in the area, together they created an accelerated learning school that is getting rave reviews.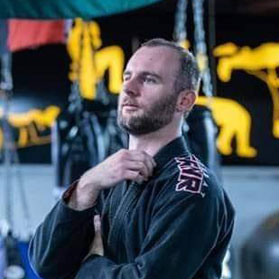 Coach Bill
Coach
Coach Bill started training Jiu Jitsu/ MMA in 2007 at age 16. He competed in MMA/ kickboxing/ No-gi grapping  heavily from 2009- 2012. With a 4-0 in mma as an amateur, 2-0 in kickboxing, Coach Bill is currently a 2nd degree brown belt in jiu jitsu. He has spent the last 5+ years as an instructor, competition coach, and referee. 
Ready to Make a Change?
Enter your info now to get INSTANT access to our adult martial arts madison schedule and special online offer that ends THIS MONTH.
Don't worry we hate spam too, and you can always unsubscribe.