[et_pb_section fb_built="1″ _builder_version="3.22.3″ custom_padding="0|0px|54px|0px|false|false"][et_pb_row _builder_version="3.22.3″][et_pb_column type="4_4″ _builder_version="3.0.47″][et_pb_text _builder_version="3.23.1″]
For ages 6-12: Kids have started school, but is your child ready for the challenges the year will bring?  Kids self-defense will teach kids specific steps on how to respond to bullying and build up their confidence to be successful and focused in school!
 In this FREE, exciting class, your child will learn:
Self-Defense: The ability to respond appropriately to the everyday encounters kids have in school.
Self-Confidence: Your child will feel prepared for any challenges life throws at them
Focus: The ability to block out distractions. Keeping our eyes on the person talking to us
Self-Discipline: Doing what we know we are supposed to do without being told.
Courtesy and Respect: Treating others the way we want to be treated.
Perseverance: Never giving up when things get tough.
Goal Setting: Working very hard every day to achieve something we want.
Exercise: Get your child away from the screens and exercise!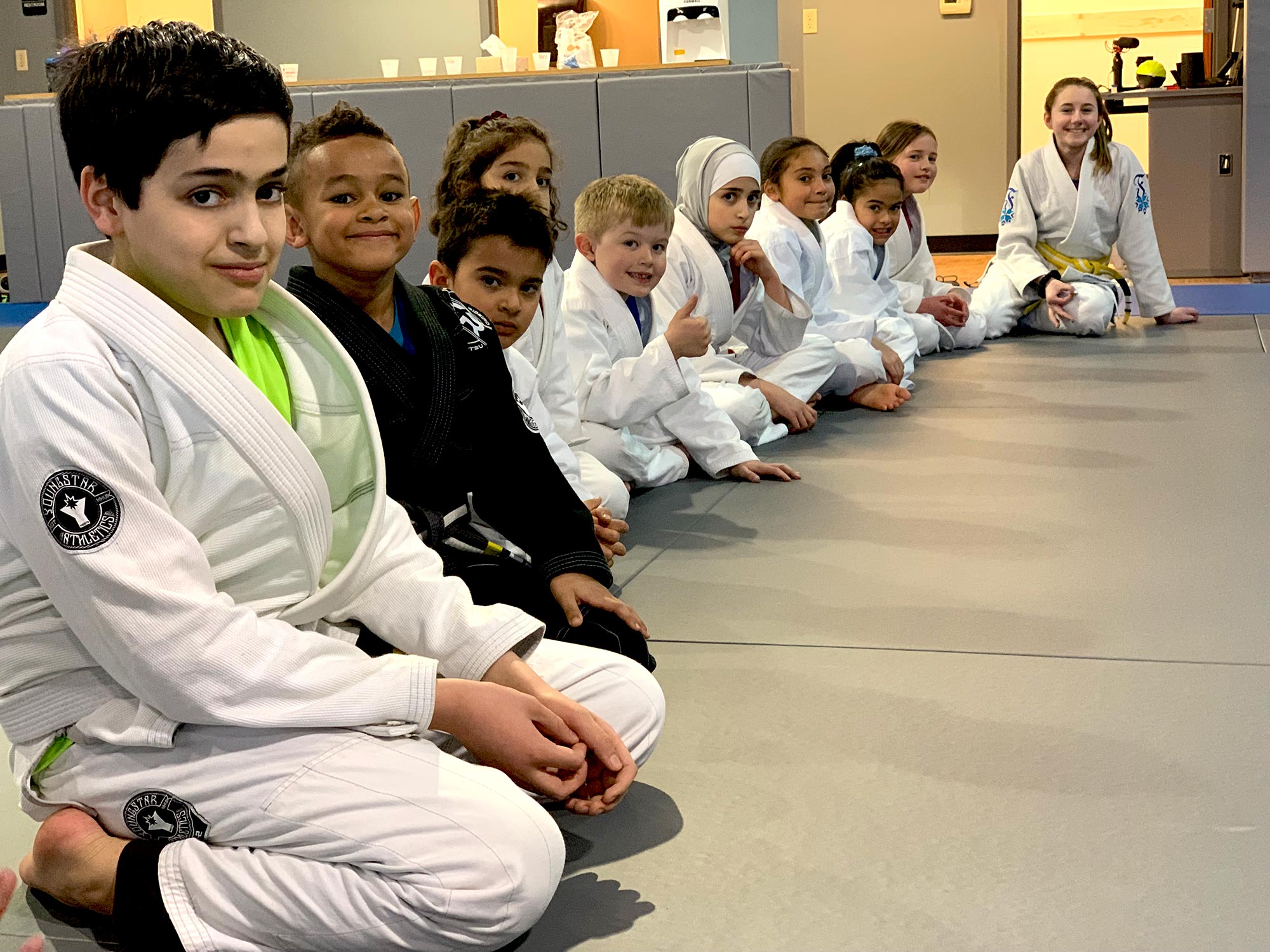 Here are just some of the benefits to expect from a quality martial arts program:
• INCREASED ATTENTION SPAN AND FOCUS
Children will begin by keeping their eyes focus on the eyes of people speaking to them. They will begin paying more attention to their teachers and for longer periods of time, therefore hearing and learning more. Focus is like a muscle, the more you use it, the better and stronger it gets. With martial arts training at Journey Academy, we train children's muscles and mind.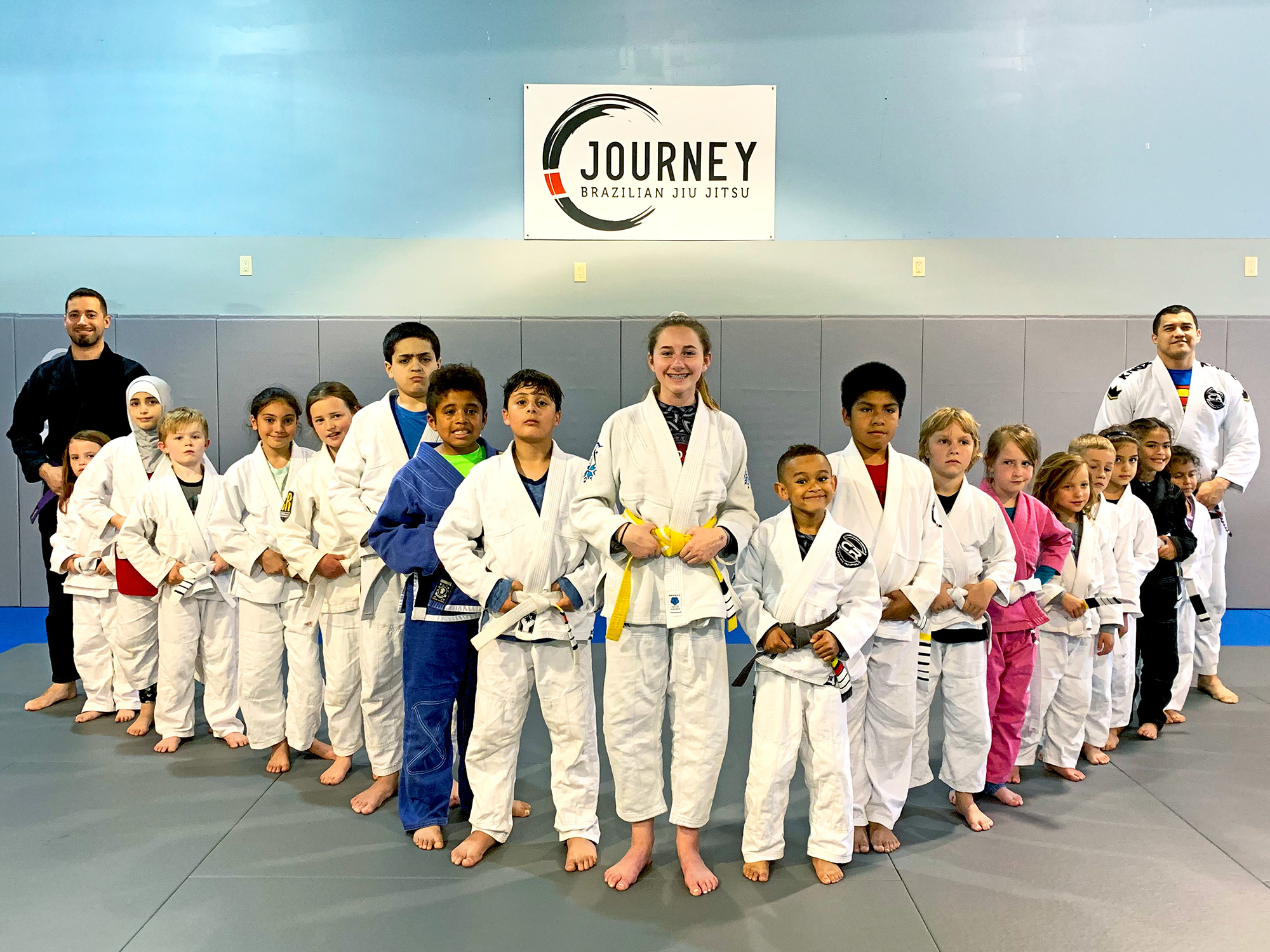 • CONFIDENCE 
A confident child is a happy child. They no longer live in anxiety or fear. Confidence is the first step to get a child to succeed in all areas of life. Once confidence is developed, the instructors at our studio can now begin getting a child to perform at a level that was once un-thought of for them.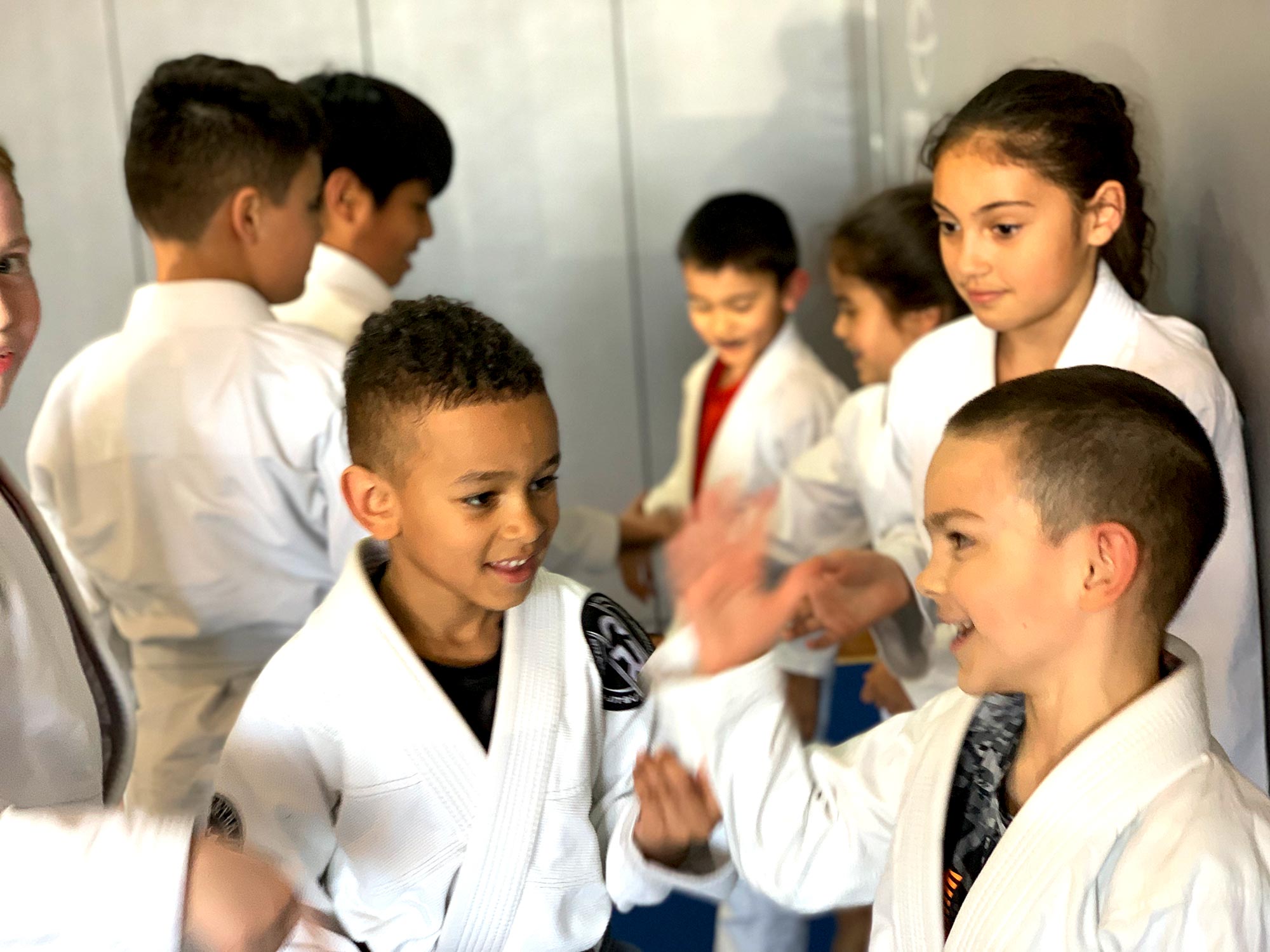 • SELF DISCIPLINE
Getting a child to do what they are told can be challenging enough, and our program will develop respectful disciplined kids, but more important is getting a child to do what they are not told. Develop self-discipline is children where they have the knowledge to know what they should do, and they do it! This trait will be invaluable as they grow into successful teens and adults.
• INCREASED FITNESS AND WEIGHT LOSS
Strength, Conditioning, Flexibility and Weight Loss are all benefits that parents can expect to receive with martial arts training at Journey Academy. Every muscle group is strengthened and defined with the exercises, movements, technique, and training drills that are incorporated into our curriculum. A child's endurance and stamina will peak as we increase their cardiovascular conditioning. All these physical benefits for their body will be felt in their daily life and activities, increasing their energy and confidence.
As you can see Journey Brazilian Jiu Jitsu Academy is fully devoted to helping our community's children learn the importance of self-defense and self-improvement.
We just happen to use martial arts as a vehicle to teach these attributes that all of us parents want for our kids.
So join us for this 100% free event of fun that you and your children are sure to enjoy.
[/et_pb_text][/et_pb_column][/et_pb_row][/et_pb_section]